James Whitley and Rilck Noel met in 2000, working on a comprehensive disaster recovery and business continuity implementation project for a large midwestern energy company. It wasn't long before each recognized a like-minded belief in hard work, clearly delineating goals and a focus on successful outcomes.
After successful individual careers at Fortune 100 companies, in 2020, James and Rilck formed The Whitley Group to provide advisory, engineering, and security solutions to large companies in the energy sector. The Whitley Group has since managed and delivered multi-year and multi-million dollar infrastructure protection solutions for their clients to safeguard their critical generation, transmission, and distribution assets on time and on budget.
Decades of corporate and project experience have taught them how to synergize positively with clients and alliance partners to achieve project goals. Our record of ongoing project success has come through clear and open communication, nurturing effectiveness in individuals, and a goal-oriented mindset across the entire project team.
The Whitley Group leverages its extensive experience and qualifications to provide advisory, security, and engineering solutions to utility and non-utility clients. Our team members have effectively implemented on schedule and under budget high-quality solutions to meet our clients' needs. We have successfully managed projects worth over 5 billion dollars.
We help our clients implement a full range of advisory solutions in cyber and physical security, disaster recovery, business continuity, and regulatory compliance. We have specifically used our engineering, project management, security system integration credentials and qualifications to deliver on time, under budget projects. These solutions enable our client to meet NERC-mandated requirements for critical infrastructure protection (CIP), address business continuity management needs, and close existing processes and technology gaps. Our team has assisted clients across America and in around 30 countries across the world.
To help address our clients' evolving needs, we have effectively augmented our internal capabilities with those of our key alliance partners. For example, in delivering our security solutions, we have teamed up with up to 13 sub-contractors on a single project, including systems integrators, door manufacturers, electrical contractors, environmental companies, thermal camera manufacturers and engineers. Our hands-on experience and in-depth knowledge of our clients' industry have greatly enhanced our project execution.
To design and implement value-added advisory, security and engineering solutions for our clients with integrity, trust, and accountability as our foundation.
To be the trusted project manager and advisor to our customers.
Client-driven with a focus on outstanding customer service, safety, protecting the planet and sustainability, inclusive culture.
James Whitley
President
Mr. James Whitley, President, is a former corporate executive of a utility Fortune 10 company responsible for leading corporate wide security operations, with a successful track record contributing to business growth.
James Whitley was the Director of Corporate Security, FirstEnergy Corp. FirstEnergy is a diversified regional retail energy and related services holding company headquartered in Akron, Ohio.  FirstEnergy provides electricity, natural gas and engineering services, and an array of mechanical and electrical services.  FirstEnergy is a fortune 500 company, with 13,000 employees and 13 billion dollars in annual revenues and has plant operations and facilities in three states.
Whitley was responsible for directing and guiding the development and execution of company-wide security strategies, business plans and policies, and consultative services throughout the corporate structure. He was responsible for formulating and directing the development of all security policies to protect company personnel, property, information or other assets from loss, damage, or injury and all investigative functions in Corporate Security.  Also, he was responsible for reducing losses, minimizing risks, and coordinating corporate-wide business continuity plans as well as serving as a resource to Senior Management on all security matters to include NERC, FERC and other regulatory requirements.  Whitley served as the company representative to the Department of Homeland Security and the Edison Electric Institute-Security Committee.  He also chaired the Corporate Security Council and the Investigations Working Group which supported corporate ethics efforts.
The Ohio House of Representatives, for personal and professional achievement has twice recognized Mr. Whitley. His professional memberships include the Cuyahoga County Police Chiefs Association, National Organization of Black Law Enforcement Executives, the Ohio Association of Chiefs of Police, and the International Association of Chiefs of Police.
James Whitley was Chief of Cleveland Metroparks Police, the law enforcement agency of Cleveland Metroparks.  The department is made up of approximately 80 state-certified law enforcement officers and a 15-member civilian support staff.  The department maintains law and order for the Park District's 14 reservations, which cover 20,000 acres of land in five northeast Ohio counties.
Whitley joined the Cleveland Heights Police Department.  In 12 years with the department, he climbed the ranks from officer to sergeant, and eventually to commander.  He received the Meritorious Police Service medal and became the first African-American ranking officer in the city's history.
James has a Bachelor of Science (BA) from the University of Maryland and a Masters of Business Administration (EMBA) Executive Program from Baldwin Wallace University.
First Energy Retirement Announcement >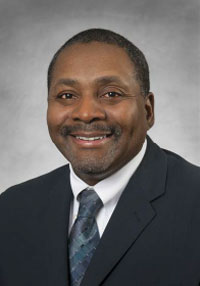 Rilck Noel
Chief Executive Officer
Rilck, Chief Executive Officer, has expertise in securing and delivering large projects leveraging relationships with domestic and international clients and partners. Rilck Noel is an engineer with a Master of Management degree in finance and information systems from the Northwestern University Kellogg Graduate School of Management. He obtained his Bachelor of Science in engineering from the University of Illinois. He has over 30 years of experience developing and delivering engineering, performance improvement, telecommunications and technology solutions to energy and utility clients all over the globe. Securing generation, transmission, and distribution critical infrastructure at several operating companies in the Midwest and Atlantic Coast. The most recent projects he has directed include the following:
Over the past four years, he has planned and overseen the implementation of both traditional and advanced technology solutions to secure generation, transmission, and distribution critical infrastructure at several operating companies in the Midwest and Atlantic Coast.
Evaluating generation technologies for the government of an African Country
Assessing and improving the Business Continuity Management Program at major utility, energy and technology companies
Designing and implementing the separation of a subsidiary's physical security function from its parent company as part of a restructuring effort
As the former CEO of a local electrical contracting company, Rilck profitably grew the company revenue by 3000% over the past three years. He led the transformation of the company from an electrical contracting entity to one that provides management consulting, physical/cyber security, and engineering services to global clients.
As a Director of KPMG, Rilck developed and implemented solutions related to Data Analytics, Financial Management, evaluation of power generation options, including nuclear, and Social Media to energy, utility and mining companies located in the US and abroad.
As a Vice President and Global Managing Director of the Verizon Energy and Utility Practice for four years, Rilck developed and grew a less than $10 million in annual revenue practice to a $400 million one to develop, sell and deliver people, process and technology solutions to global Energy & Utility clients.  Rilck was responsible for establishing and growing the Verizon Energy & Utility practice on a global basis, and for directing the development of solutions, thought leadership, and market positioning for the global energy and utilities industries.
As a Managing Director at Protiviti, Rilck has delivered multi-million-dollar solutions. As Founder of Noel and Associates, Rilck has profitably built over the years successful consulting practices.
As a partner at Arthur Andersen, Rilck has sold and delivered projects in the Caribbean, South America, APAC and Europe to energy and utility clients. He has also authored several articles and led seminars worldwide on a wide variety of topics including cyber security, market deregulation, information technology and telecommunications, the nuclear power industry and large capital project management.
Earlier in his career, he led an internal consulting group comprised of both internal and external resources at Southern California Edison, which was then the second largest electric utility in the US. He was also a project manager on large capital projects at multiple nuclear power plants for Commonwealth Edison in the Midwest.  As a group leader at the same company, he developed, performed, and supervised pre-operational testing at two nuclear generating stations.
Rilck is fluent in French and Spanish.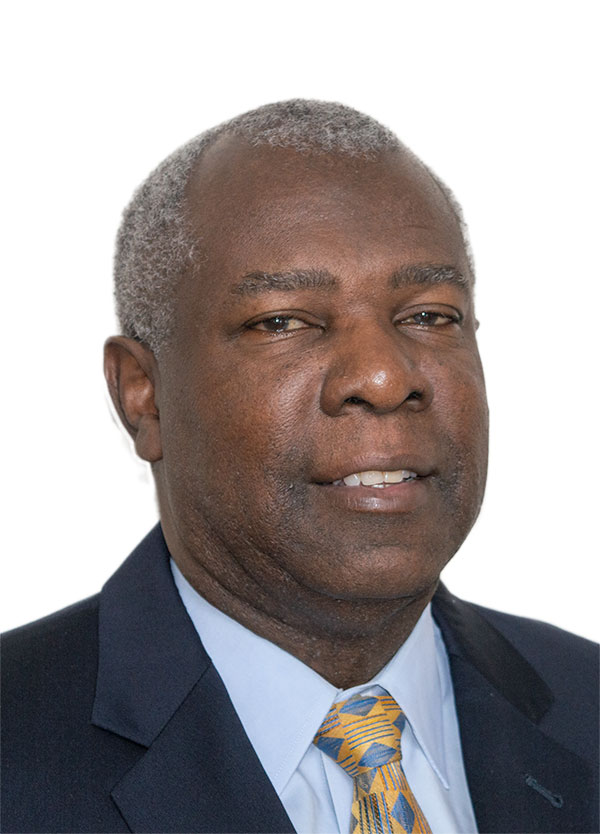 Delmar Hostetler
Field Engineering Director
Del has over 30 years of experience in the electric power utility industry. Delmar is a registered Professional Engineer in the State of Ohio since 1983, and graduated from the University of Akron, College of Engineering with a BS in Electrical Engineering.
After retiring from FirstEnergy Corp, Del worked on FirstEnergy Physical Security Projects, primarily to meet FERC/NERC CIP 6 requirements from the Department of Homeland Security. This included completion of physical security installations at five (5) Fossil Plants and 644 substations in ten (10) FirstEnergy Operating Companies in five (5) states, as well as transitioning physical security systems of three (3) Fossil Plants and three (3) Nuclear Plants from FirstEnergy Corp to Energy Harbor, and added physical security at Energy Harbor's downtown office center.
Delmar's experience at FirstEnergy was primarily in Project Engineering and Management in Fossil Generation, including investigation and evaluation of solutions, preparation of cost estimates, specifications, evaluation of proposals, schedules, review of construction documents, including schematics and wiring diagram, and overseeing installation, check-out, testing and commissioning. Types of projects included (ordered from most recent): Physical Security Projects to meet regulatory requirements (CIP3v6), Fire Suppression & Detection, Electrical (i.e. transformer readiness plans and lock out relays), Instrumentation & Control (variety with most recent being conversion of high pressure steam gauges to electronic gauges), Generation Control Simulators, Net Revenue Metering (generation side), Neural Net Combustion Optimization Systems, and Reverse Osmosis Make-up Water Treatment Systems.
Member of the fossil generation project engineering group (under various names) since 1981 with Ohio Edison and then FirstEnergy Corp.
This assignment included overall project management and team building for any project assigned or chosen including determination of skills needed to complete a project, selection of team members, cost estimates, design, requisitions, specifications, installation, checkout and startup.
Completion of projects included a need to work well with numerous departments, individuals, vendors and contractors.
Member of the Nuclear Quality Assurance Department and then QA Department at Ohio Edison from June 10, 1974 into 1981.
Performed quality assurance and quality control related activities for the Erie Nuclear Plant Project and quality assurance activities for various fossil plant Air Quality Control (AQC) projects. This assignment included development of the Nuclear QA Program and the AQC QA Program.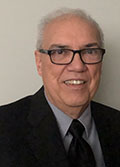 Mykerlange Poulard
Finance and Accounting Manager
Mykerlange brings over 14 years of accounting and finance experience to Rilkco. She spent the last three years performing and overseeing accounting and finance functions to support several multi-million, multi-year projects for a major client, a Fortune 10 Utility/Energy Company. Her responsibilities include generating and monitoring the company budget, processing invoices, and producing financial reports used by upper management for decision-making. Most recently, Mykerlange helps set up the back office functions including HR, finance and accounting of a newly formed company. She was responsible for setting up the automated systems supporting these functions. She also manages the company healthcare and HR functions on a day-to-day basis. Mykerlange is fluent in Creole and French. She holds a Bachelor and Master of Arts degrees in Accounting from Barry University in Florida.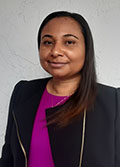 Our project teams have the following qualifications:
We are certified in key access control systems including Pro-watch, Salto and Schlage
We are professional engineers
We are project management professionals

We have advanced degrees in finance, business administration, accounting, information systems
We have extensive telecommunication/technology solution development and implementation
We have decades of experience helping utility and non-utility clients globally

We are fluent in several languages including French and Spanish

We have proactively met the requirements of the

Cybersecurity Maturity Model Certification

(CMMC) and are in the process of being certified

We have worked in several areas of the world such as Europe, North and South America, Asia, the Middle East, Africa, and the Caribbean; in countries such as South Africa, Botswana, Sierra Leone, Tanzania, Guinea, Brazil, France, Spain, Germany, Italy, United Kingdom, South Korea, Japan, China, Malaysia, Australia, Puerto Rico, and Haiti.